Welcome to Vom Hofe Kaltstauchdraht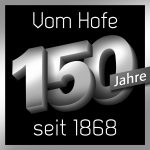 Our modern, well-equipped production plant is certified in accordance with the guidelines of ISO TS 16949 and ISO 9001:2008 as well as the Environmental Standard ISO 14001.We are therefore in a position to meet the highest demands of our customers in the automobile industry.
Our manufacturing programme encompasses wire between 2.00 and 37.00 mm in various qualities and surface finishes, and we are a market leader for "phosphated and hot-coated " surfaces.
Due to this special surface, our customers are able to achieve above average results with material malleability as well as increasing the endurance of their tooling.